Synonyms and other taxonomic changes
Acrolophus mortipennella
(Grote
(1)
, 1872)
Anaphora mortipennella Grote, 1872
Size
wingspan 23-30mm, based on MPG photos
Identification
Males have exceptionally long palps and a very "dainty" thorax (barely thicker than the head), which means the palps appear to be held well *above* the thorax, not right up against them: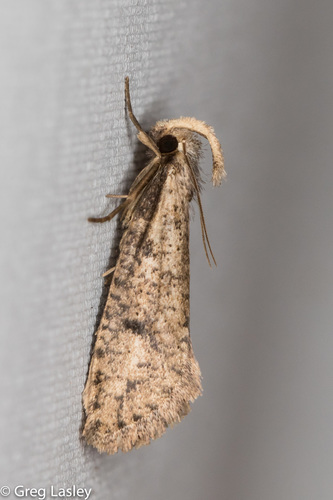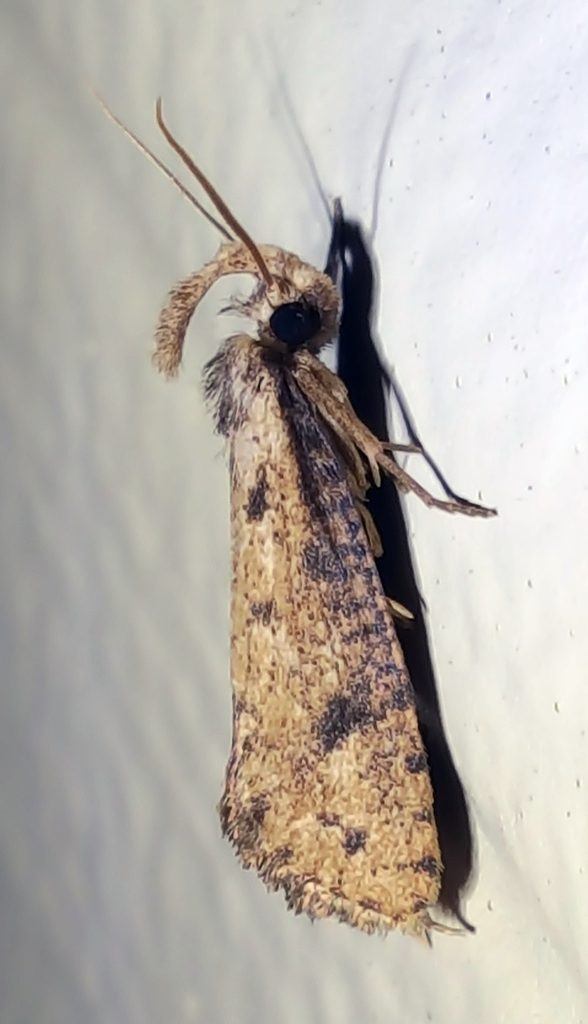 Females have a distinctive "triangular" look from the side, due to the thin thorax, thin head, and tapering palps: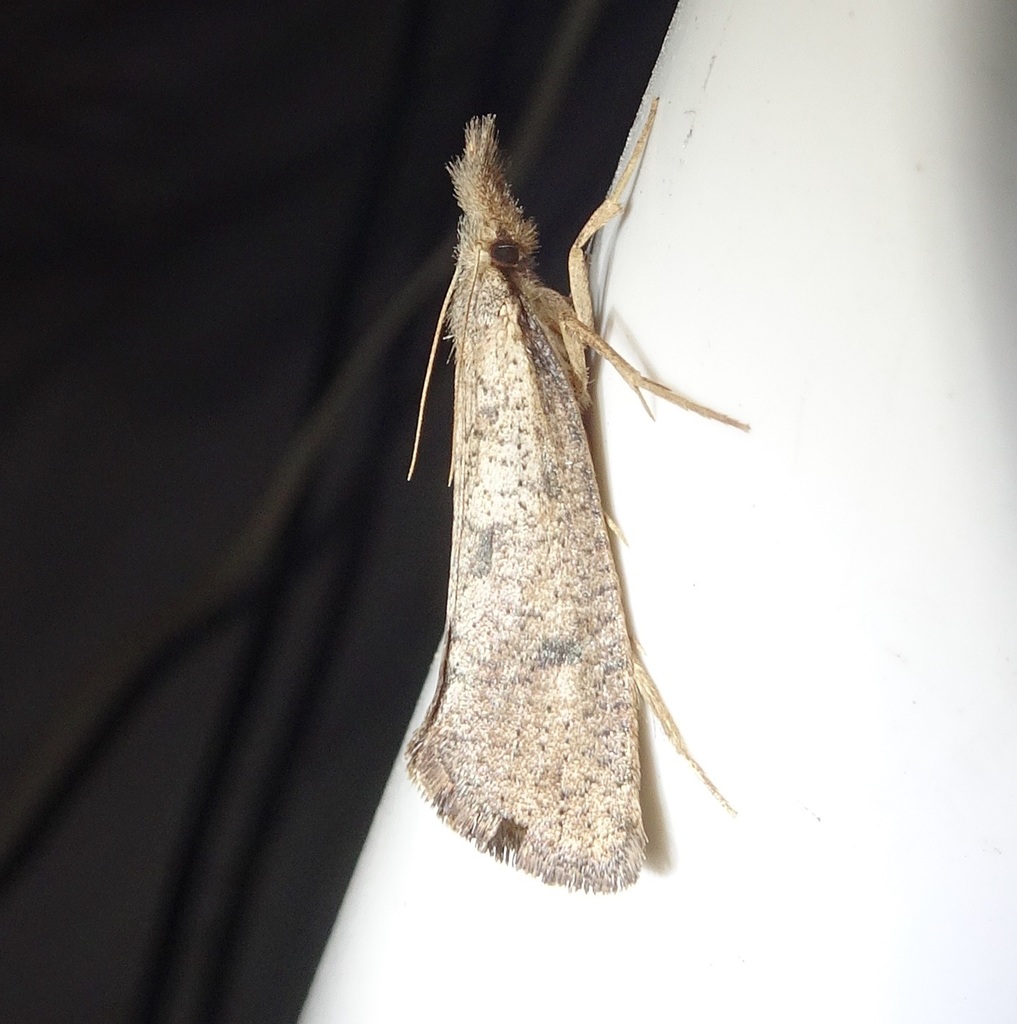 The female's palps are shorter than those of plumifrontella, but longer than those of female popeanella/propinqua/texanella.

Also usually has a contrastingly dark costa near the base of the forewings.
Range
Common in the Midwest and Southeast, but rare to absent in the Northeast.