Synonyms and other taxonomic changes
Acrolophus heppneri
Davis, 1990
(1)
Explanation of Names
Species named in honor of
John B. Heppner
, who collected most of the specimens for the study.
(1)
Numbers
There are more than 53 species of the genus
Acrolophus
in America, north of Mexico.
(2)
Size
Davis (1990) reported the forewing length.
(1)
♂ 4-5.5 mm.

♀ 5.5-9 mm.
Identification
A Gulf Coast species, similar in size to panamae, with the same little frills on the legs, but extremely plainly marked, basically looks entirely brown except for a dark discal spot in most photos: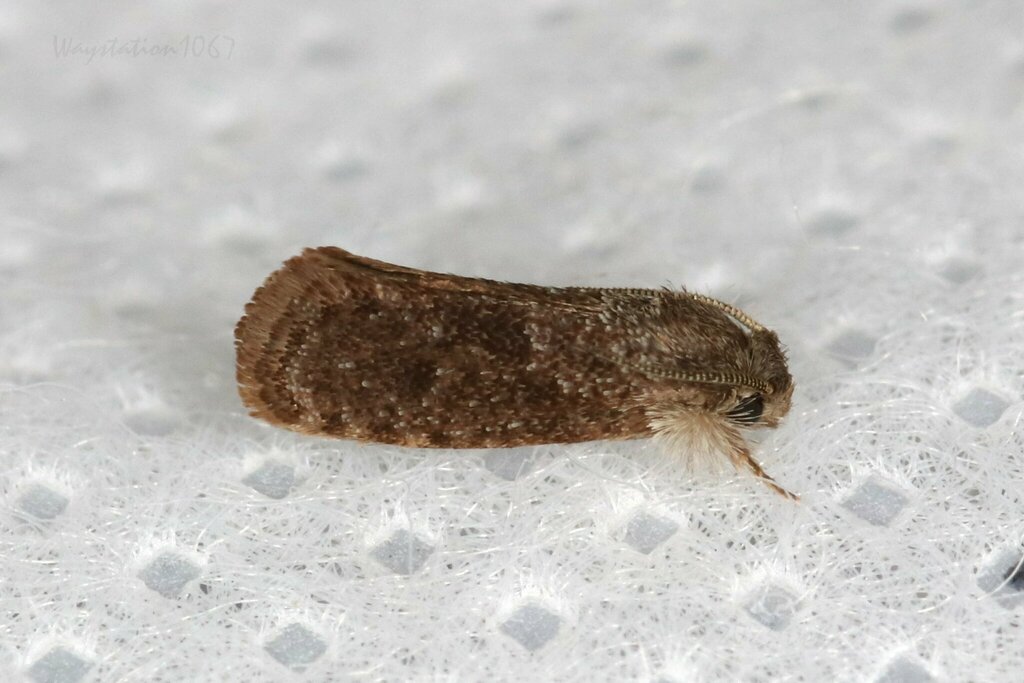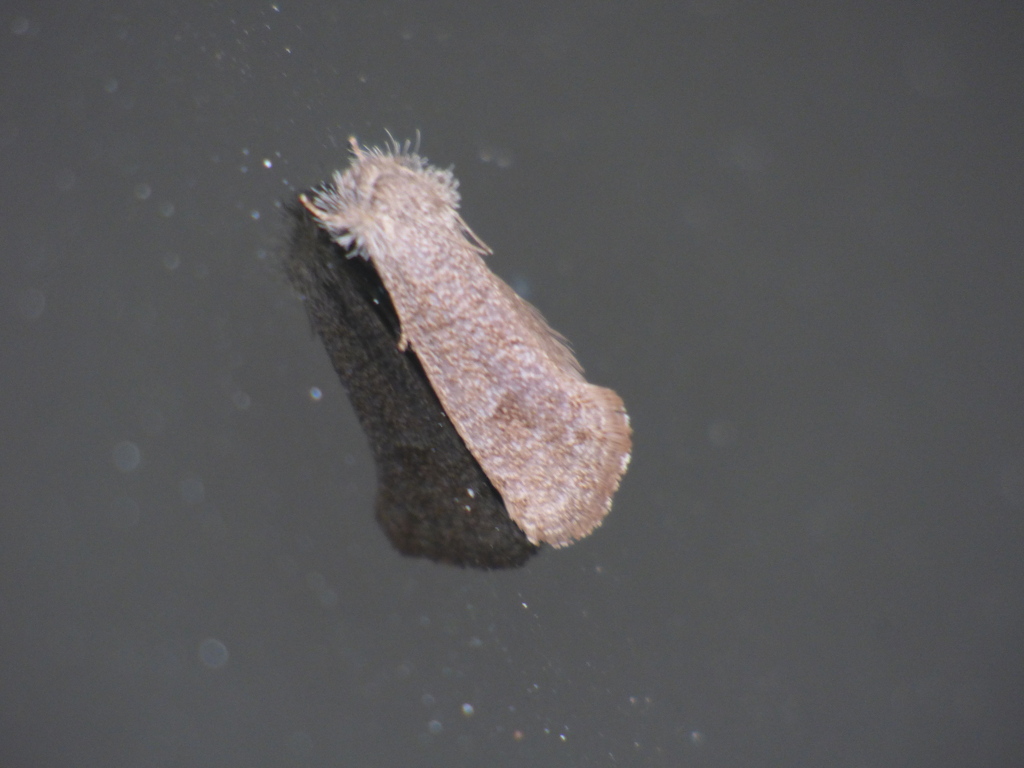 The Davis (1990) original description is available in PDF.
(1)
Paraphrased from the original description - Thorax: Pronotum uniformly light to medium brown; scales of tegula usually with pale gray to white apices. Forewing uniformly medium to dark brown (darker in male), with a pair of small, barely visible darker spots often present at base and apex of discal cell and usually more evident in lighter female; under low maginification most scales with pale bases and darker apices.
Range
Moth Photographers Group
- large map with some distribution data.
Season
Heppner (2003) reported adults from February to December.
(5)
Food
Lygodium microphyllum
(Cav.) R. Br. (small-leaf climbing fern) Schizaeaceae.
Saccharum officinarum
L. (sugarcane) Gramineae.
See Also
Compare on the pinned plates of
Moth Photographers Group
.
(2)
Print References
Davis, D.R., 1990. Three new species of
Acrolophus
from the southeastern United States, with remarks on the status of the family Acrolophidae (Lepidoptera: Tineoidea).
Proceedings of the Entomological Society of Washington
, 92(4): 695.
(1)